Black Authors, Bookstore Owners, and Literary Leaders Recommend Their Favorite Books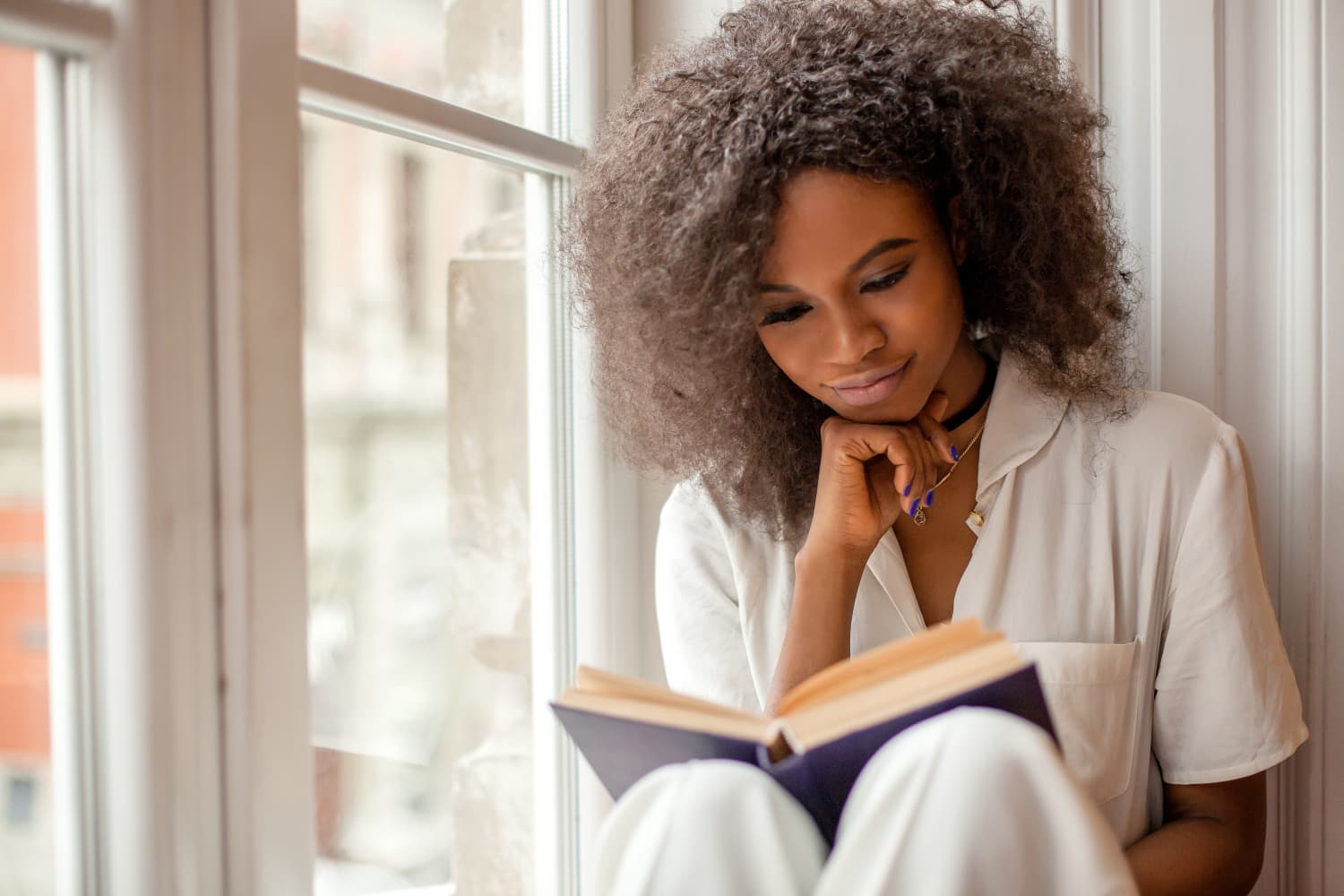 We independently select these products—if you buy from one of our links, we may earn a commission.
There are many lists going around with books to read—anti-racist reading lists, illuminating fiction about Black lives, cookbooks from Black chefs, and more. I asked several literary leaders—some with their own books, others who manage independent bookstores—what book they think everyone should read. What you'll find here is a shelf's worth of important books by Black authors, read and recommended by these book lovers (and in some cases, written by them too).
Below the recommendations, you'll find a list of many independent, Black-owned bookstores taking orders at this time. If there's a local bookstore near you that's open or doing curbside pick-up during the pandemic, support those community institutions. Each book here is linked to Bookshop.org, an online bookstore whose proceeds benefit independent bookstores around the country (and if the book isn't available in the Bookshop inventory, you'll be directed to Indiebound, which also helps readers support local bookstores.)
"'The Dragons, The Giant, The Women' is a fantastic memoir out this June. The first section is the thrilling account of how Moore's family survived the Liberian Civil War with the surprising help of a female rebel soldier, but the memoir becomes even more fascinating as we move along in time to see the effects of survival on Moore's adult life. As she sets out to find the soldier who helped her family, she delves into the complexities of war, home, and family."
"The eight black women who live in Brewster Place, an apartment building on the wrong side of the tracks will challenge you to think before you judge. Be forewarned: it's a heart-breaker, but it's also a page-turner that will leave you better than you were when you started it."
"'Survival Math' is a wildly ambitious undertaking of a memoir that explores the life of a Black man growing up in Portland, Oregon where he grapples with toxic masculinity, criminal activity, incarceration, and addiction."
"While it is nearly impossible for me to pick just one book that is my favorite. When it comes to a beautifully told story and writing so powerful it knocks the breath out of you, 'Men We Reaped' is one of those books. Her memoir is about five Black men in her life who died over the course of five years. The structure, the prose, the heartbreak are palpable. If you want to truly understand what we mean when we say Black Lives Matter, read this book." Thomas has also curated an anti-racist reading list with Bookshop, and you can follow her recommendations year-long with Goodreads.
"This book is another great read, which has kept me company during the quarantine period. It's a fun, intimate journey into the lives of black women erased in our history who have lived outside the norms of their times—women who were not considered as well-behaved, respectable, and asexual matriarchs commonly seen in our history books and literature's depiction of black women. Saidya Hartman takes us on a literary journey through time to occupy the narrow, uncomfortable spaces where these rebel women existed and ultimately defied."
"'We Cast A Shadow' is about an African-American man in the South who wants to give his son a gift that he believes will protect him from racism. In a time when we hear about black fathers being absent, this novel provides a very different and heartwarming narrative."
Onikah Asamoa-Caesar, owner of Fulton Street bookshop in Tulsa, OK, recommends "Sister Outsider" by Audre Lorde; "The Warmth of Other Suns" by Isabel Wilderson; and "When They Call You a Terrorist" by Patrisse Khan-Cullors and Asha Bandele
"Sister Outsider", a collection of powerful essays and speeches by Audre Lorde; "The Warmth of Other Suns", Isabel Wilkerson's award-winning, deeply-researched story of Black citizens fleeing the south between 1915 and 1970—"unrecognized immigration within our own land"; and "When They Call You a Terrorist", Patrisse Khan-Cullors and asha bandele's joint memoir of the experiences that moved them to found the Black Lives Matter movement.
"First published in 1985, and then again in 2018 when its contents still rang true, this book is a collective account of the lives of Black women navigating a Britain that wasn't accepting of them. From work, to schooling, by way of protests and politics, it's an astonishingly illuminating if not painful read."
"Right now, as stresses mount, mental health is taking something of a back seat in the public discourse, but we need to make room for people to not be okay and to reach out for help when they are struggling."
Find a Black-owned bookstore near you
Chelsea Kravitz, @thebakerylady on Instagram, compiled an incredible, comprehensive list of Black-owned bookstores across the country that are taking online orders or are open for business in their communities. See the list here.
Published at Tue, 16 Jun 2020 15:45:00 +0000