What to Plant in September, the Start of Fall Gardening Season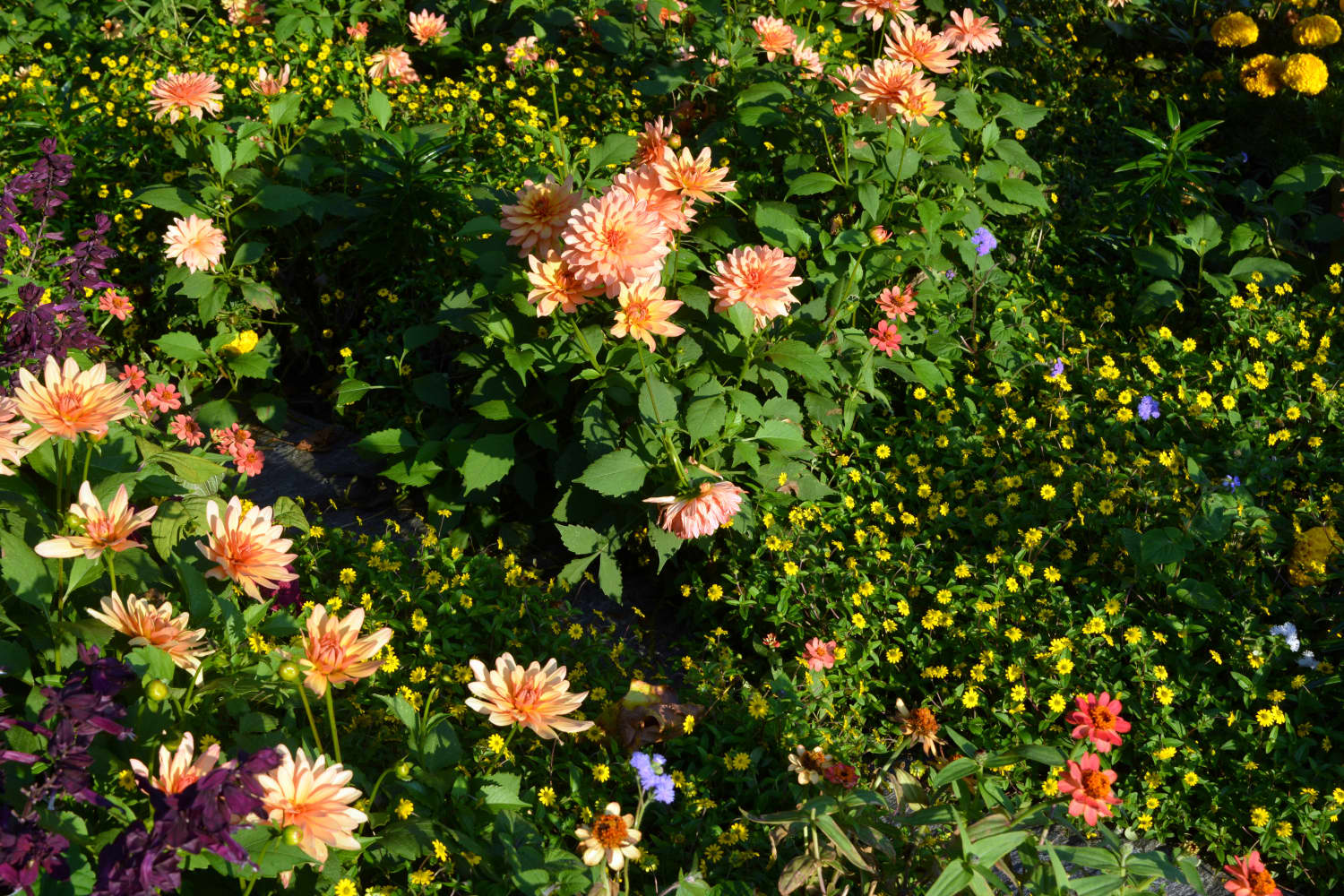 We independently select these products—if you buy from one of our links, we may earn a commission.
In most parts of the U.S., folks have been staggering through the heat of the summer, desperate for a reprieve from the high temperatures. Good news: September is here! And although it may still technically be summer, the weather is starting to lean a little more autumnal—for many flora, it's the perfect time to plant.
While the cooler months might feel like the end of the growing season, gardeners know that their work is far from over. There is always something to be done in a garden plot, no matter how large or small.
As you enter the cooler month of September, try to anticipate your next steps in the garden. Now's the time to get in the last batches of edible greens for the year, and to plant ahead for next year. Read on to learn more about what to plant in September.
If you follow your favorite peony farm on social media, you've probably noticed that they're gearing up for a fall root-division sale. In the late spring these farms are slinging beautiful cut blooms, but by fall they've turned the trade into a game of longevity.
Plant peony roots in the fall for spring growth. Don't plan on them producing blooms for a few years—they need time to establish—but after they've put their roots deep, you'll have gorgeous blooms for decades to come.
Yes, you can find peony roots at nurseries and greenhouses, but I would suggest buying root divisions directly from a farm. This will ensure that the divisions are fresh, free of disease and properly cared for.
Right-from-the-farm also means you'll be able to get your hands on the most unique, heirloom varieties of peonies for a very good price.
Don't live near a farm? A little internet search will provide you with many farms that will ship the root divisions right to your door. You can support a small business without even leaving the house.
Cool-weather greens and lettuces
There are plenty of cool-weather greens that will be ready to harvest in less than 30 days, including:
Clear some space in your garden or grab your favorite container and seed some of these delicious veggies. Direct sow—or plant seeds directly in the ground—and you can expect to see sprouts within a week or two.
As the season continues to cool, you'll notice that veggies in your gardens will last longer in the ground before harvest. If you feel like taking an extra step and you're in a moderate agricultural zone, try using a cold frame to push your season even further. (It acts like insulation for your veggies, keeping heat inside the bed and cold out.)
If you're looking for a vegetable that will go from seed to maturity in under four weeks, try planting radishes. The roots are great in salads, and are also delicious baked, grilled or sauteed. You can also use the young greens to toss in with your usual salad—or you can use them to make pesto!
It's rotation season at all of the nurseries and greenhouses. Scraggly summer annuals and perennials go on sale while cool-weather plants take their place. These include:
These cool-season annuals are great options if you want to bring more color to your fall garden—whether you're planning on filling a container or popping them into the ground.
Without the excessive heat of summer bearing down, these annuals can last quite a while, depending on your agricultural zone.
Try planting these ornamental plants in groups of three or five for a larger impact. Yes, there is power in numbers, even when it comes to plants!
Published at Tue, 01 Sep 2020 11:00:07 +0000